Georgian Alliance on Agriculture and Rural Development (GAARD)
BRID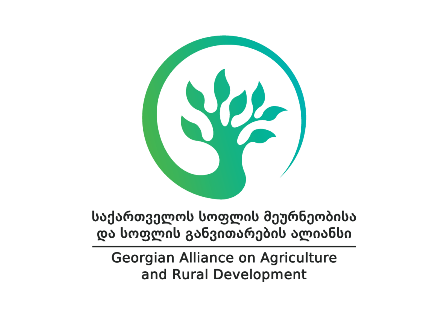 GE - Innovation and Development coordinates and supports the activities of the national civil society platform - Georgian Alliance on Agriculture and Rural Development (GAARD ) within the framework of the EU funded project "Improving regional food security through national strategies and small holder production in the south Caucasus."
BRIDGE, as an active member and the Coordinator of GAARD, supports the Alliance in developing joint policy advocacy and lobbying, as well as in oversight of the Agriculture Strategy implementation. As research and evidence building are paramount for successful policy dialogue, BRIDGE actively supports GAARD's work in identifying policy areas for improvement and creating a database of information and analysis.
The Alliance aims to empower rural communities, particularly smallholder farmers, to reinforce their capacities for representing their interests in the policy development and its implementation process. GAARD is an inclusive space, involving the full range of constituencies, providing a platform for discussion and coordination in order to facilitate collaborative action amongst government and local stakeholders, such as local civil society actors, male and female small holder farmers, vulnerable groups, etc.
Since 2013, GAARD has effectively communicated the convergent views on agriculture and rural policies in Georgia seeking pro-poor policy development. Specifically GAARD has provided recommendations to the Ministry of Agriculture while developing the Agriculture Development Strategy 2015-2020, with 58% of 41 policy areas suggested by GAARD, having been either fully or partially addressed in the final strategy.