Rural Young Entrepreneur Supporting Programme in Georgia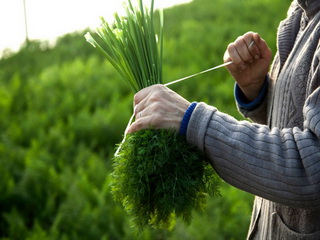 Rural Young Enteprenuers Supporting Programme in Geogia has been initiated by the Ministry of Environment and Agriculture of Georgia and is implemented under the name "Young Entrepreneur". Programme is funded by Danish foundation "Danida" and International Fund of Agriculture Development (IFAD). Donors allocated 4 Million 110 thousand GEL grant.
In the framework of the program young entrepreneurs registered in Georgia get the financial support and age requirement for male is from 18-to 35 years and for female from 18 to 40 years.
Programme envisages only new business initiatives, and for programme goals new business are considered as: Business that the entrepreneur starts now (entrepreneur has no ongoing business), the business that entrepreneur starts in new municipality, business that is new direction for the entrepreneur. Programme will provide financial support to agricultural and non-agricultural business directions.
After submission of the applications Bridge – Innovation and Development expert team together with the Association of Young Economists of Georgia support applicants to prepare sophisticated business plans.
On final stage young entrepreneurs get support on approved business plans by qualified consulting company to ensure the successful implementation of the projects.