Flower Cultivation for Women's Cooperatives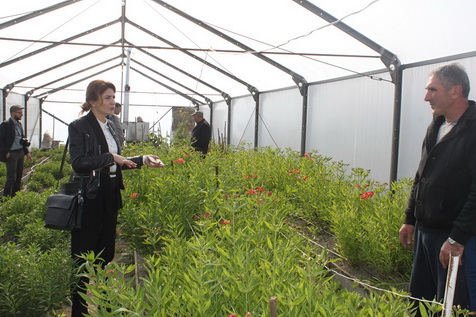 BRIDGE - Innovation and Development is actively working for women's economic empowerment and supporting vulnerable groups of women and men to generate more income. The Organization launched a pilot initiative for two women-led cooperatives in Mtskheta-Mtianeti region with whom BRIDGE has already a successful cooperation in the framework of a similar project.
With this pilot SDC funded project, BRIDGE aimed to empower women and men, members of the cooperatives, to diversify their productive activities into flower cultivation through installing the greenhouses, supplying with high quality seedlings and building the capacities of the cooperative members. BRIDGE also supported the cooperatives through the market study and building value chains for the flowers. The project resulted in increased revenues and improved living conditions for the beneficiaries and their families – vulnerable groups of men and women, mostly IDP.