Jonathan Poodifoot
General Assembly Member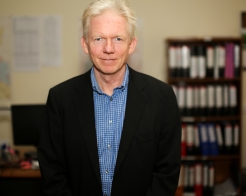 Jonathan Poodifoot has 30 years of experience working in development with the private sector, Government bilateral projects, NGO's and Universities across Europe, the Middle East, South Asia and East Asia.
Prior to his current position he has been CARE Country Director in Yemen and Georgia, programme manager in Kosovo and Cambodia, and technical advisor in Pakistan, Nepal, Libya and in North Yemen for CARE, Intercooperation, LWS Duntech Irrigation and the ODA.
Although primarily an Agricultural Engineer, Jonathan has a particular interest in livelihoods development and has worked in vocational training, industrial extension, small and medium enterprise development projects in everything from honey production, through to wafer biscuit manufacture.
He has a M.Sc. in Agricultural Engineering from Cranfield Institute of Technology, and a Diploma in Management from Leicester University.
He currently lives with his wife and two children in Faringdon, Oxfordshire.